Avon & Wiltshire Mental Health Partnership NHS Trust (AWP)
We take pride in caring for our communities.
We're AWP, and we provide healthcare for people with serious mental illnesses, learning disabilities, and autism, both in community-based and in-patient settings. Our region covers Bath and North East Somerset (BaNES), North Somerset, South Gloucestershire, Swindon and Wiltshire, and Bristol. We're here to support around 1.8 million people.
Our key commitment is to improving the lives of the people we serve with compassion, respect, and dignity. We refer to our values as PRIDE: passion, respect, integrity, diversity, and excellence. It's our aim to be recognised as outstanding in our field, and that's why our place within the South West Provider Collaborative is so important. It allows those who access our services to receive the best possible care and treatment possible.
Where are we?
There's a real variation in our services across the region, which allows our staff to find a greater sense of purpose in the work that they do. Our services are based at Blackberry Hill Hospital in Bristol, including our secure services, our STEPs eating disorder unit, and our Child and Adolescent Mental Health Services, too.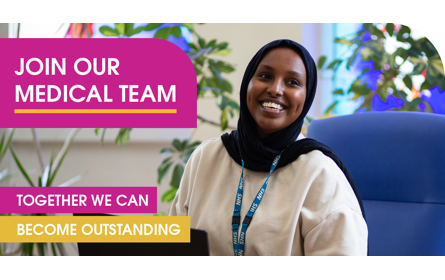 Our medium secure inpatient services for both male and female adults is based at Fromeside, while our low secure inpatient provision at the Wickham Unit is for male adults. Elsewhere on the site, our STEPs eating disorder unit is based in the Acer Building, where we offer inpatient care to adults with a diagnosis of anorexia nervosa, bulimia nervosa, and eating disorder not otherwise specified (EDNOS).
At the Riverside Adolescent Unit, our CAMHS offering is both inpatient and day patient care for young people who have been under the care of our community teams, but need some additional support. The Daisy Unit is a hospital for adults in Devizes, mainly from Bath and North East Somerset, Swindon and Wiltshire, who have a learning disability, autism or both.

What's it like to work at Avon and Wiltshire Mental Health Partnership NHS Trust?
Our latest roles
Showing our latest 6 vacancies.
Regions we cover