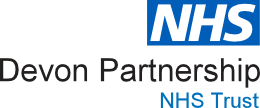 Sarah
We have this culture of continuous improvement, so the people that come and work for us and work with us are people who have a passion to improve what we're doing.
Sarah is our Head of Service for Adult Secure Care Commissioning. She has a great insight into the diversity of our SWPC offering, and thinks that the range of roles and providers available to jobseekers is one of our greatest strengths. There are so many benefits to living and working in our region, and she outlines them for us in this video.
SWPC
Our South West Provider Collaborative is a group of organisations who have come together to form a partnership which has a real impact in our region. From Gloucester down to the Isles of Scilly, we cover an area of 22,000km² and a population of five million. And you could help care for our communities, too.

Read more
Social Workers
As a Social Worker you'll help to build a brighter future for some of the most vulnerable people in our communities.
Our Social Workers play a hugely important role across our SWPC – they help to build a brighter future for some of the most vulnerable people in our communities. It can be challenging at times as you manage a complex and varied caseload, but it's also an incredibly rewarding position which has a real impact on those you support.
This type of role is right for someone with a relevant qualification such as a degree, CQSW, CSS, or a Dip SW. You would also need to be registered with Social Work England, and have experience working within a mental health setting or a demonstrable interest in the work we do. You'll lead on the delivery of social care provisions to your service users, so a compassionate and dedicated approach is an absolute must.
There are opportunities for Social Workers to join us across the south west, from Gloucester right down to the beautiful Cornish coast. It's a chance for you to make a genuine difference to the lives of others. With a 37.5 hour working week and lots of great benefits on offer, you could build a brighter future for yourself, too.

Read more