Benefits
Giving back to our people.
When it comes to rewards and benefits, some of our Provider Partners offer a slightly different experience to their employees. While we pool our beds and resources in order to provide a higher standard of mental healthcare within our region, everyone who works within our SWPC works under one individual employer. You might find that one of their offers better fits your lifestyle and career aspirations than another.
NHS
Our people are the key to our success, ensuring we deliver quality care and continue to innovate. So, while you look after the people of the South West, we'll look after you. When you join the team within the NHS, you'll enjoy a competitive salary and a comprehensive set of benefits.
These include: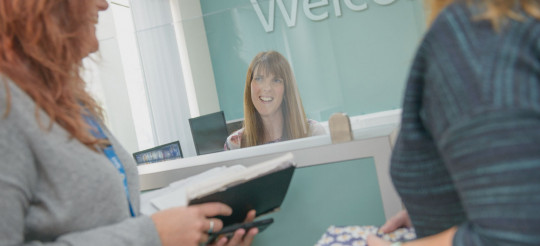 Generous annual leave
NHS pension scheme
Reduced parking permit rates at some sites
A family friendly approach including an excellent maternity package and special leave considerations
Confidential Care - 24/7 Employee Assistance Programme for you and your family
National and local NHS discounts
Flexible working practices and career breaks
Relocation package subject to terms and conditions
Free health and wellbeing courses
We also look towards your future with opportunities for learning and development. This can look like:
Commitment to career development
Wide range of learning opportunities
Leadership development opportunities
Return to practice course
Quality supervision and appraisal
Coaching and mentoring options
And when you dedicate yourself to your work, we take notice. Our awards and recognition schemes are here to recognise the times when you go above and beyond. They include:
Annual Recognition Awards
Learner Awards
Long Service Awards
Participation at national events and conferences
Nominate achievements locally, regionally and nationally
National participation and contribution to service development
Cygnet
Along with the benefits you would expect, like competitive pay and pension, there are plenty of great reasons to work at Cygnet. We offer the discounts and rewards that you deserve, including:
Group Pension
NHS Staff Discounts
Enhanced Maternity
Free Health Cash Plan
Employee Referral Scheme
24-Hour Free GP Helpline
Free Life Assurance Cover
Free Eye Tests
Car Lease Discounts
Discounted Gym Membership
Cycle to Work Scheme
On-Site Benefits
Free Mortgage Broker and Insurance Cover
Employee Assistance Programme (EAP)
Further discounts through our Reward Gateway
Elysium
Our employees at Elysium have access to a range of employee benefits that make your overall package and experience highly rewarding, and save you money. These include:
Company Pension Scheme
Enhanced Maternity Package
Career Development
Group Life Assurance Scheme
Refer-a-Friend Incentive
Car Scheme (Salary Sacrifice)
Cycle to Work Scheme
Retail Discounts
Blue Light Card
LG Discounts
Tech Products
Priory Group
While you do amazing things every single day in your work for us, we want to make sure you can do amazing things for yourself, too. That's why we're proud to offer, alongside an excellent salary:
Many benefits in line with the NHS
Welcome Bonus - £3000
Working with a dedicated multidisciplinary team
Free on-site parking (at some sites)
NMC payment in full (if eligible)
Enhanced maternity pay
Access to development opportunities including:
Sponsorship of professional qualifications through our Individual Professional Development (IPD) panel Improved CPD application & panel process Leadership & management development Support with your Revalidation (if required) Long service award
Livewell Southwest
The most rewarding health and social care jobs offer more than just a good salary. We know that a healthy work-life balance makes staff happier and more productive. We're proud to offer a comprehensive set of benefits to our people at Livewell Southwest. These include:
Training and Development
Pension Scheme
Flexible Working Policy for better work-life balance
Lease Car Scheme
Cycle to Work Scheme
Blue Light Card
Childcare